SOLIDpower S.p.A.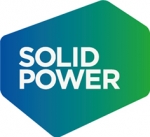 The SOLIDpower Group is one of the world's leading companies in the field of high-temperature fuel cell technology (SOFC, Solid Oxide Fuel Cells).
The Group develops, manufactures and marketsfuel cell systems for generating power and heat in residential and commercial buildings at locations in Italy, Germany, Switzerland and Australia. With BlueGEN, the company offers a micro-CHP system (combined heat and power) for the European market with an electrical efficiency of 60% – a level unmatched anywhere in the world.
In addition to property and business owners, SOLIDpower's customers include energy providers, grid operators and energy service companies that use SOLIDpower's products for example in the context of smart grids or contracting projects. Additionally, SOLIDpower develops SOFC products for various other areas of application in international markets.
EZ-Energies is a minority shareholder in SOLIDpower.
King Abdulaziz City for Science & Technologies (KACST)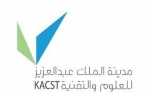 King Abdulaziz City for Science and Technology (KACST) is a scientific government institution that supports and enhances scientific applied research. It coordinates the activities of government institutions and scientific research centers in accordance with the requirements of the development of the Kingdom. It also cooperates with the relevant authorities in identifying national priorities and policies in technology and science so as to build a scientific and technological basis that serves development in agriculture, industry, mining, etc. It also aims at developing national competences and recruiting highly qualified specialists to help develop and control modern technology in order to serve development in the Kingdom. KACST comprises all the requirements of scientific research, such as laboratories, means of communications, information sources and all necessary facilities.
( www.kacst.edu.sa )